Gay Sacramento: The Latest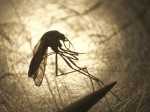 The number of U.S. deaths and illnesses from a rare mosquito-borne virus are higher than usual this year, health officials report.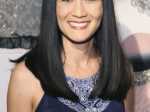 Suzanne Whang, whose smooth, calm voice provided the narration for HGTV's "House Hunters" for years, has died. She was 57.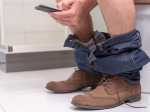 A third of Americans incorrectly believe you can get a sexually-transmitted disease (STD) from a public toilet seat, according to new research.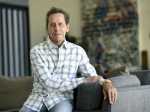 Brian Grazer says that if weren't for Eminem making eye contact with him during a tense meeting a few years ago, the rap film "8 Mile" probably wouldn't exist.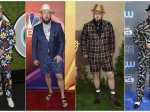 Chris Sullivan may or may not win at this weekend's Emmy Awards, but it's a sure bet that when he strikes a pose on the red carpet, his unconventional attire will make a statement.
When the winner of the best comedy series Emmy Award is announced Sunday, odds are good that a woman will be giving the acceptance speech.
Protesters in Hong Kong burned a Chinese flag and police fired pepper spray Saturday in renewed clashes over grievances by the anti-government demonstrators.
President Donald Trump urged the new leader of Ukraine this summer to investigate the son of former Vice President Joe Biden, a person familiar with the matter said.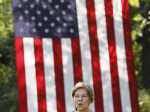 When Barack Obama marched into the 2007 Iowa steak fry flanked by 1,000 supporters, skeptical Iowans were put on notice that he could win the caucus.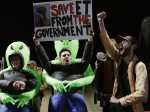 Events involving thousands of Earthlings answering an internet buzz about an invitation to "Storm Area 51" in the Nevada desert have been mostly festive, with crowds numbering in the low thousands and few arrests, officials said.
Emergency workers used boats Friday to rescue about 60 residents of a Houston-area community still trapped in their homes by floodwaters following one of the wettest tropical cyclones in U.S. history.
Writer-director Anthony Meindl puts a human face — a group of human faces, actually — on the epidemic of gun violence that plagues the United States with this anthology film, in which three parallel stories unfold while historic tragedies loom.
For a family with its name on a wing of one of the world's most famous museums and a school at a prestigious university, members of the Sackler clan have done a remarkable job of vanishing from public life.
Scientists say they've deciphered features of the skull and some other details of a mysterious, extinct cousin of Neanderthals by analyzing its DNA.

It's not too early to think about your holiday travel. Now is the time to save when booking flights.
President Donald Trump and his team are distorting the facts in explaining the administration's decision to stop California from setting its own emission standards for cars and trucks.
A naïve streak is running through the collections on preview during Milan Fashion Week — with a return to simpler times, yesteryear prints and patterns and unfussy silhouettes.
A cheap, daily pill that combines four drugs has been tested for the first time in the United States to see if it works as well among low-income Americans as it has in other countries to treat conditions leading to heart attacks and strokes.
The second annual edition of the Carnaval des Couleurs will take pace Oct. 7 - 9. It's a great event that brings together the multi-ethnic and LGBTQ communities of Montreal at the Grande-Place of the Complexe Desjardins, with free access to everyone!

Always a pillar of the house music scene for gay and gay-friendly participants, this festival represents a true cult that continues to attract Canadian, American and European fans.