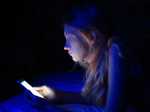 Laboratory studies have shown that prolonged exposure to high-intensity blue light damages retinal cells in mice. But, epidemiological studies on real people tell a different story.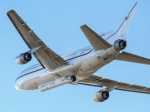 NASA launched a satellite on Thursday night to explore the mysterious, dynamic region where air meets space.
So is red meat good or bad for you? If the answer were only that simple.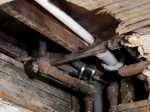 The Trump administration on Thursday proposed a rewrite of rules for dealing with lead pipes contaminating drinking water, but critics say the changes appear to give water systems decades more time to replace pipes leaching dangerous amounts of toxic lead
Space station astronauts ventured out Friday on their second spacewalk this week to swap more batteries.
The federal government said Tuesday it will remove the Kirtland's warbler from its list of protected species, finding the small, yellow-bellied songbird had recovered more than half a century after being designated as endangered.
Boeing plans to invest $20 million in Virgin Galactic, looking at possibilities beyond the space tourism company's immediate goal of launching passengers on suborbital flights as early as next year.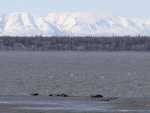 An Alaska law promoting fossil fuel development infringes on the constitutional rights of young residents to a healthy environment, a lawyer told Alaska Supreme Court justices on Wednesday.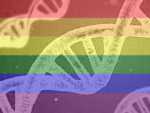 In a recent issue of Science magazine, geneticist Andrea Ganna at the Broad Institute of MIT and Harvard, and colleagues, describe the largest survey to date for genes associated with same-sex behavior.
If you're reading this on a mobile phone or laptop computer, you might thank this year's three laureates for the Nobel Prize in chemistry for their work on lithium-ion batteries.