Top Story
Antarctica is melting more than six times faster than it did in the 1980s, a new study shows.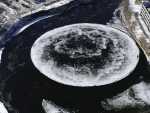 Think of it as a crop circle, but in a river: A curious formation that's getting attention in Greater Portland is actually a spinning ice disk that is roughly 100 yards (91 meters) wide.
A wheeled robot named Marty is rolling into nearly 500 grocery stores to alert employees if it encounters spilled granola, squashed tomatoes or a broken jar of mayonnaise.
Scientists from NASA's New Horizons mission on Tuesday released the first stitched together animation of Ultima Thule (TOO-lee), the most distant object ever explored by humans.
The Department of Justice will wait 90 days to implement a legal opinion that will affect online gambling.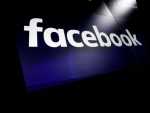 The local news industry hasn't been the subject of much good news itself, lately.