Top Story
Sam Smith explains how he came to sing a duet of "Get Happy" with Renée Zellweger for the film "Judy."
Amid an increasingly (and gratefully) diverse collection of narratives arriving on Broadway, "Linda Vista" boldly challenges the perception of straight white male privilege. Through the lens of playwright Tracy Letts, it's not all it's cracked up to be.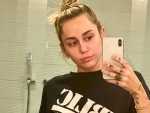 Miley Cyrus is being hit by a wave of backlash after she took to her Instagram Live Sunday and told fans that they "don't have to be gay" because "there are good men out there."
Chris Hemsworth's latest workout video is...a steamy one!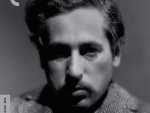 Criterion's new collector's set "3 Silent Classics by Josef von Sternberg" is one of the year's most important home releases. There's a wealth of rich cultural history across the films and the set's many special features.
Writer-director Jayro Bustamante's "gay cure" drama outlines exactly what it is that afflicts LGBTQ people in repressive countries - and serves as a reminder of why we have to be so vigilant right here in America.