Gay Sacramento: The Latest
For kicks and giggles, head to pastoral Chautauqua County to discover the Chautauqua Institution and Jamestown's National Comedy Center.
Following in the footsteps of Alabama Public Television, Arkansas Educational Television Network announced that it did not air the premiere episode of "Arthur" Season 22 because it features a gay cartoon character marrying his partner.
The year is not half over, and the number of measles cases has now exceeded highs not seen since the U.S. was declared measles-free in 2000.
On last week's "Saturday Night Live," host Paul Rudd teamed up with Pete Davidson to rap about their favorite TV shows, including "Grace and Frankie."
Openly gay Democratic 2020 hopeful Pete Buttigieg stood strong in the face of attacks from the Christian right during a May 22 Q&A event, declaring he does have things to repent for - but his devotion to husband Chasten is hardly one of them.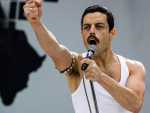 The advocacy organization GLAAD says that LGBTQ representation is up for major studio films released in 2018, but that none included transgender characters.
Rihanna, the first black woman in history to head up a major Parisian luxury house, is unveiling her first fashion designs for Fenty at a pop-up store in Paris.
Fans of 'The L Word' rejoice! The iconic series about a group of lesbian friends that ran for six seasons on Showtime and concluded in 2009 is slated for the sequel treatment in the form of a miniseries: "The L Word: Generation Q."
Various studies have tried to determine how many concussions there are in any given season in the NHL. There's little doubt to retired players that the total among 700-plus players over nearly 1,300 regular-season games, whatever it may be, is too much.
This year, Polo Ralph Lauren will unveil the Pride capsule collection, a five-piece gender-neutral collection for adults and children.
LGBTQ baby boomers, dubbed "the Stonewall Generation," came of age just as the 1969 New York uprising galvanized a push for gay rights. After living through an era of unprecedented social change, they're facing new challenges as they grow old.
Madonna is releasing another music video for a song off her forthcoming album "Madame X."
China's role as the main global supplier of rare earths used in smartphones, lightweight magnets, batteries and other components is leverage over Washington.
A smartphone app developed by Japanese police is being widely downloaded by women trying to protect themselves from gropers on packed rush-hour trains.
You won't pay for health care in retirement with one lump sum. That's the way these expenses are often presented, though, and the amounts are terrifying.
One out of six Uber and Lyft drivers in the New York City and Seattle areas are driving vehicles with outstanding recalls, according to Consumer Reports.
Texas Gov. Greg Abbott has signaled he will sign legislation that Republicans say is a defense of Chick-fil-A and religious freedom, but gay lawmakers sometimes tearfully railed against it on the House floor as a license to discriminate.
Advocates for legalizing marijuana have long argued it would strike a blow for social justice after a decades-long drug war that disproportionately targeted minority and poor communities.
Six Brazilian tourists were found dead of carbon monoxide poisoning Wednesday inside an old apartment where they were staying in central Santiago.
The annual GLSEN Respect Awards were held at Cipriani 42nd Street to honor the work of student leaders, educators, community organizers, influencers, and corporations who serve as exemplary role models and have made an impact on LGBTQ youth.