Top Story
Sam Smith explains how he came to sing a duet of "Get Happy" with Renée Zellweger for the film "Judy."
1 thru 10 of 14187 Stories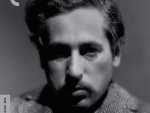 Criterion's new collector's set "3 Silent Classics by Josef von Sternberg" is one of the year's most important home releases. There's a wealth of rich cultural history across the films and the set's many special features.
Writer-director Jayro Bustamante's "gay cure" drama outlines exactly what it is that afflicts LGBTQ people in repressive countries - and serves as a reminder of why we have to be so vigilant right here in America.
Mak CK's document "One Taxi Ride" follows Erick, a Mexican citizen and survivor of sexual assault, as he struggles to put his life back on track while living in a macho culture where he's absorbed the message that men must be strong and stoic.
"Last Ferry" is an interesting movie that will keep your attention from start to finish — if for no other reason than to see where it is going next. It doesn't offer much in terms of suspense, but as a character study there is plenty to unpack.
The characters may feel shallow, hollow, and dull, but there's a sense that everyone is having some fun, and that in turn makes the movie a good — if underwhelming — time.
This Spanish drama is about four woman who have remained friends since their childhood. But it seems that maybe that friendship is only a facade.
The web series about four queer women in Harlem is a sequel to the 1999 film of the same name.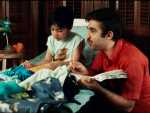 This bizarre coming-of-age comic drama is the tale of how a psychotic closeted Midwestern makes a life for himself in NY
This doc is the story of the once-highly-successful Israeli gay porn star who seemed hell-bent on self destruction.
The next time you want to complain about your job, I dare you to see this movie and then tell me you still feel the need to whine. Ditto, and more so, when it comes to moaning about your roommate.
1 thru 10 of 14187 Stories