Gay Sacramento: The Latest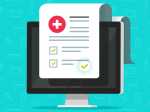 The U.S. government claimed that ditching paper medical charts for electronic records would make health care better, safer and cheaper. Ten years and $36 billion later, the digital revolution has gone awry.
The Daily Mail is reporting that execs from Paramount Pictures are demanding Dexter Fletcher, the director of the Elton John biopic "Rocketman," and producer Matthew Vaughn cut a 40-second gay sex scene to score a PG-13 rating.
A transgender student says his Georgia high school removed him from this year's prom king ballot.
Donny and Marie Osmond say they will end their Las Vegas show later this year, concluding an 11-year run on the Strip.
"Game of Thrones" actress Emilia Clarke revealed Thursday that she has had two life-threatening aneurysms, and two brain surgeries, since the show began.
Every year, hundreds of pregnant Russian women travel to the United States to give birth so that their child can acquire all the privileges of American citizenship.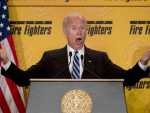 Joe Biden says he has "the most progressive record" of any Democrat running, or mulling a run, in 2020. But many progressive activists disagree.
R. Kelly yelled through tears in a TV interview before an audience numbering in the millions, saying he's in a fight for his life to disprove sexual abuse charges. That fight will ultimately be waged in court, with an audience numbering just 12 jurors.
President Donald Trump is intensifying his efforts to discredit a highly anticipated report on the special counsel's Russia investigation.
By the time California's presidential primary election arrived in 2016, Bernie Sanders was a beaten man. This time around, everything has changed.
Swedish Electro Pop duo Icona Pop, whose breakout hit "I Love It" (featuring Charli XCX) topped charts around the world in 2013, will perform as the headlining act at Miami Beach Pride.
Director S. Craig Zahler returns to the crime genre with "Dragged Across Concrete," a film about two dirty cops and recently released inmate who cross paths during a gold heist.
President Donald Trump is offering a distorted account of John McCain's actions in the Russia investigation and trying to blame the media for making him talk about the late senator.
Ivanka Trump, the president's daughter and a powerful White House aide, did not preserve all of her official emails as required by federal law, and her husband, Jared Kushner, used a messaging application to conduct U.S. business.
If you're hoping to reduce household food waste, experts say there are two key things to do: Eat what you have, and buy only what you need.
Ford Motor Co. is repackaging a previously announced $900 million manufacturing investment in the Detroit area, boosting the number of jobs added from 850 to 900.
In 2015, spurred in part by the enthusiastic response their potluck dishes and birthday treats garnered from friends when they socialized, Ryan Alvarez and Adam Merrin started a recipe blog, Husbands That Cook. That's now also the title of their book.
Medicines proven to treat opioid addiction remain vastly underused in the U.S., the nation's top medical advisers said earlier this week.
Travelers can now travel to Emilia Romagna, home to gourmet delights such as Parma ham, Parmigiano-Reggiano cheese, traditional Balsamic vinegar and Bolognese sauce, via a direct flight on American Airlines.
Truly Fabu won Miss Gay New York America and Pattaya Hart won first alternate. They are both now qualified to compete this coming October for the title of Miss Gay America 2020.